Back
Pierre Marques
World Instructor Team (France)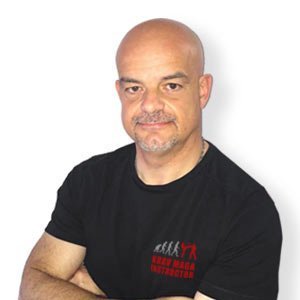 Qualifications:Civilian Krav Maga Instructor
Women's Krav Maga Instructor
Kids Krav Maga Instructor
SWAT & Law Enforcement Krav Maga Instructor
Military Krav Maga Instructor
Adaptive Krav Maga Instructor
Military Instructor French Foreign Legion
Fighting- & Selfdefense Skills:Thaï Jitsu
School:ACADEMY de KRAV MAGA
17 Boulevard de la tête Noire
13340 Rognac
FRANCE
About:
Professional Firefighter, I've practiced various combat sports (Tai Jitsu, Thai Boxing…) before meeting Stephane Chatton (France's 1st Krav Maga Instructor) in 1997. I therefore became his pupil, followed his example and his advice, bringing me to my current Expert 2 Level.
I have been transmitting my knowledge to my pupils for 20 years now, making them grow and me through them.
All of that towards one goal to respect Imi Lichtenfeld (Creator of Krav Maga)'s desire « So that one may walk in peace ».