Back
Sebastian Lehmann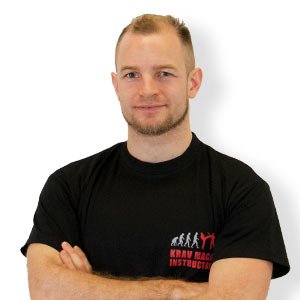 Qualifications:
Civilian Krav Maga Instructor
S.W.A.T. Instructor
Military Instructor
Kids Instruktor
Fighting- & Selfdefense Skills:Karate
Judo
Krav Maga since 2013
School:Krav Maga Institute – Germany
About:
I have been enthusiastic in Krav Maga from the beginning. Here you learn not only appropriate techniques, but also the tactical behavior beyond. The highlight of the training was for me always the last minutes, in which the learned techniques under stress suddenly became "real". This is how to train self-defense for real life.