Krav Maga Instructor Courses

Have you already been training Krav Maga for a while or lots of years of Martial Arts experiences and now you are ready to undertake a responsible task and share your knowledge with others? We want YOU as an Instructor then!
---
Events & Seminars
April 14th, 2018
ITALY – AG Power – Rome


⇥ Leveltesting B1 & B4
⇥ Ground fighting Seminar & techniques for handcuffing
---
May 10th – 14th, 2018
ISRAEL – TRAVolution Krav Maga Journey


Back to the roots – Explore with KRAVolution the land where Krav Maga was born. Discover Israel and train Krav Maga with us at the beach. Join us on the Train and Travel Tour 2018 "TRAVolution".
Shortfacts:
4 nights at 4* Hotel Island Suites Netanya with halfboard
Up to 6 hours of training with international KRAVolution Instructors (Jean-Paul, Megan, Carsten and more)
training on the beach or in the city
Excursion to the Dead Sea, Jerusalem and museum
---
May 18th – 28th, 2018
FRENCH GUIANA – 3. REI French Foreign Legion / Régiment Étranger d'infanterie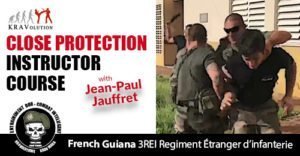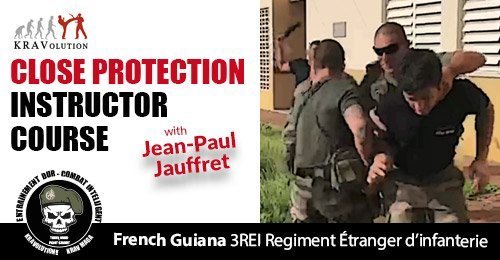 ⇥ Close Protection Krav Maga Instructor
READ MORE
---
May 26th – 27th, 2018
FRANCE – Limans
⇥ "The Challenge"
more information follows…
---
May 26th – June 4th, 2018
USA – Krav Maga Loveland – Loveland, Colorado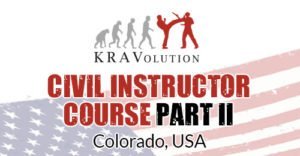 ⇥ Civil Instructor Course Part I
TICKETS/QUESTIONS: www.kravmagaloveland.com or education@kravolution.com
---
June, 17th – 22th, 2018
FRANCE – Bootcamp – Vitrolle
⇥ Krav Maga BOOTCAMP
more information follows…
---
July, 16th – 24th & August 24th – 2nd September, 2018
CANADA – Toronto
⇥ Civil Instructor Course Part I & II
 REGISTER HERE
---
July 6th – July 15th, 2018
FRANCE – Vitrolle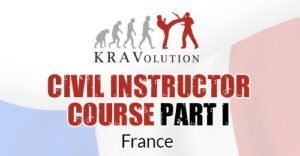 ⇥ Civil Instructor Course Part I
TICKETS/QUESTIONS: education@kravolution.com
---
August 17th – 26th, 2018
FRANCE –  Vitrolle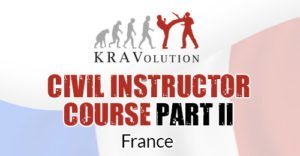 ⇥ Civil Instructor Course Part II
TICKETS/QUESTIONS: education@kravolution.com
---
August 3rd – 9th / October 4th – 9th / November 16th – 22nd, 2018
CANADA – Edmonton
⇥ Civil Instructor Course Part I – III
REGISTER HERE
---
October 28th – November 4th, 2018
FRANCE – Castelnaudary – 4. REI Education Regiment – "The Farm"
⇥ Military Instructor Course
TICKETS/QUESTIONS: education@kravolution.com