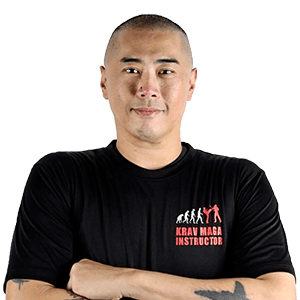 Qualifications:Krav Maga Civilian Instructor
Krav Maga VIP & Third Party Protection Instructor
Krav Maga Kids Instructor
Fighting- & Selfdefense Skills:Muay Thai
School:33D Hong Kong street
Singapore 059672
About:
I've been doing Krav Maga since 2009, and teaching it since 2011. I have worked as a Close Protection Officer since 2007.
I found that the principles and techniques in Krav Maga have great relevance and applications when it comes to solving threats that I face in my profession.
I became a Krav Maga Instructor so that I may be able to share with people how to gain the skills and knowledge to protect themselves and their loved ones.