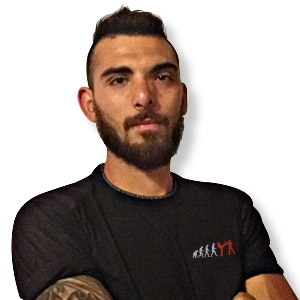 Qualifications:Civilian Krav Maga Instructor
Instructor Kick Boxing K1
Fighting- & Selfdefense Skills:Krav Maga
Kick Boxing K1
Grappling Jiu Jitsu
School:Leoforos omonoias limassol
About:
I started Martial arts when I was 10 years old, with Judo. I like Krav Maga because there are no rules, it is purely self-defense. It is based on real facts and realistic situations.
Along with Krav Maga I have been training athletes at the Kick Boxing K1 with several races and Pancyprian competitions. I am Trainer in the Pan-Cypriot Kick Boxing K1 Federation and registered World WKN Federation.
My goal as a teacher is to help the world, the citizen, children and women survive in difficult situation and be able to protect themselves.