Upcoming Events with Jean-Paul Jauffret!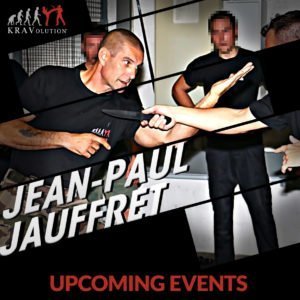 Jean-Paul Jauffret has more than 30 years experience in training and education, including 20 years as an instructor of the 2rd REP paratrooper regiment of the French Foreign Legion on Corsica. He recently leads the S.W.A.T. Instructor Course at the 3rd REI Infantry Regiment of the French Foreign Legion in French Guiana. In addition, Jean-Paul is also family guy and knows what it means to defend himself and his family in a case of emergency. As a former police chief of Corsica Jean Paul also knows what matters in the everyday life of a police officer.
Next Events with Jean-Paul Jauffret – our KRAVolution Head of Professionals:
---
May 10th – 14th, 2018
ISRAEL – TRAVolution Krav Maga Journey


Back to the roots – Explore with KRAVolution the land where Krav Maga was born. Discover Israel and train Krav Maga with us at the beach. Join us on the Train and Travel Tour 2018 "TRAVolution".
Shortfacts:
4 nights at 4* Hotel Island Suites Netanya with halfboard
Up to 6 hours of training with international KRAVolution Instructors (Jean-Paul, Megan, Carsten and more)
training on the beach or in the city
Excursion to the Dead Sea, Jerusalem and museum
---
May, 18th – 28th, 2018
FRENCH GUIANA – 3. REI French Foreign Legion / Régiment Étranger d'infanterie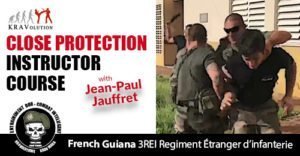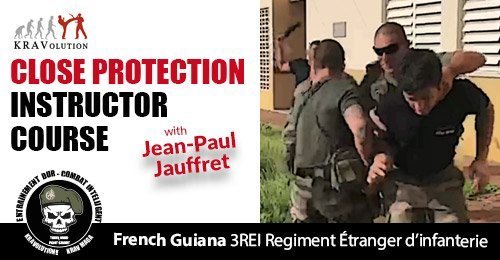 ⇥ Close Protection Krav Maga Instructor
READ MORE
---
June, 17th – 22th, 2018
FRANCE – Bootcamp – Vitrolle
⇥ Krav Maga BOOTCAMP
more information follows…