Selfdefense-Seminar for women in Cologne
The next Women self defense course – 27th October 2018 in Cologne with Megan Berkman !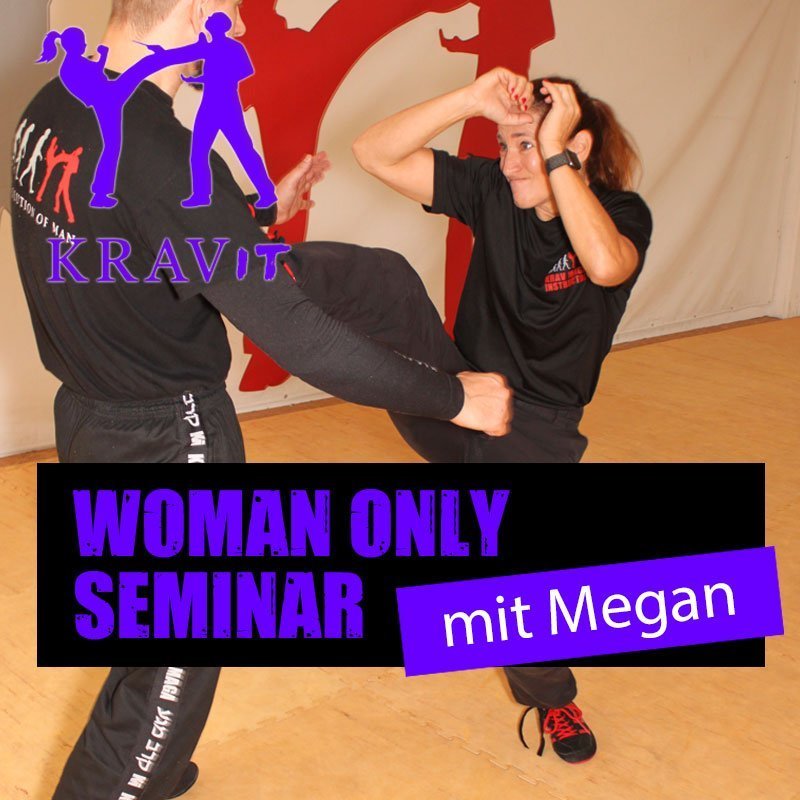 "Always be a hard target, flight or fight, never freeze"
Members learn to defend themselves effectively and all unfairly!Basic stroke and kicking techniques are discussed in order to set the fastest possible counterattack. And also the tactical behavior is trained in stand and on the ground.
The aim is to protect yourself as best as possible and to get up from the ground as fast as possible.
If this doesn't work out right away, because you are being held down or strangled on the ground, there are also effective KRAVolution defenses for these attacks.
KRAVolution is a professional Krav Maga Organization that restructures from scratch, providing the best possible Krav Maga training to those who are looking for. The focus is on you!