Join us at the French Foreign Legion 25.-31. march 2019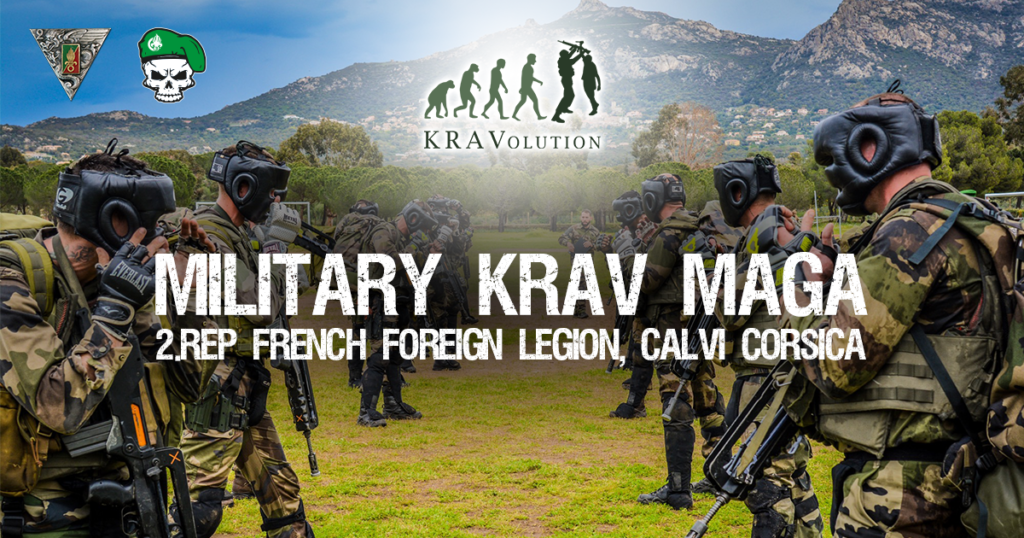 OPEN FOR EVERYBODY – The content of this outstanding Krav Maga Military Training is based on the Krav Maga System, based of Imi Lichtenfeld and contains the imparting of the necessary didactical skills for the supporting management of the Krav Maga training for soldiers under consideration of the rules of engagement.
CONTENTS of the Course:
communication and body language
tactical behavior in conflict situations
teamwork in terms of self-defense
reaction to encroachments
relief-techniques in terms of contact-attacks
techniques in emergency and emergency relief situations
close quarter combat
self-defense under adverse conditions like low light/no light
self-defense techniques and tactics in a military operation
usage of common objects like hand and long guns, for instance as object against one or multiple attackers
defense of knife-attacks
defense of gun-threatsthird party protection
After passing
all participants receive a Krav Maga Military Training certificate and the military patch. This course offers the highest level of Close Quarter Battle training for Soldiers.
LANGUAGE:
French / English
Pricing:
1000 EUR for early bird / 1200 regular or for a certification as military instructor 1290 euR early bird / 1690 EUR regular
Click here for more Information.