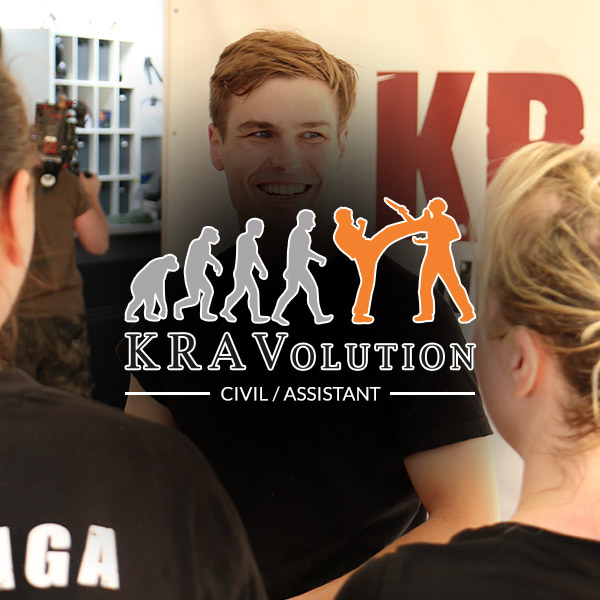 The next preparation course for the KRAVolution Krav Maga Full Instructor Course will take place on 17-19 March 2020 in England!
THE KRAVolution Krav Maga Assistent Instructor Course 2020
The course to become a KRAVolution ASSISTANT is a condensed training to become a Krav Maga Assistant for the civil sector and a first step for the Krav Maga training to become a KRAVolution Civil Instructor!
The contents of the KRAVolution Assistant Instructor Course are based on our general teaching methodology. This means that it is about the basic understanding of Krav Maga and its principles and not about the individual components of the techniques.
Date: 17.-19.03.20
Location:
FIVE RINGS GRAPPLING
14 Pelham Street
Mansfield
NG18 2EY
England
Tickets are available in our shop at https://www.kravolution.de/Assistant-Instructor-Course
We've all seen it – the news plays story-after-story about violence against women, kidnapped children, and gang attacks. As Krav Maga instructors, we understand the reality of the violence we face in today's society. We understand we are not immune to attacks based on our income, neighborhood, or even our training. These stories stoke our internal fire into a blazing inferno – everyone should be coming to our classes, but why can't they see that?
The truth is, the average person doesn't believe it could happen to them. Sure, they might have had to sit through a mandatory 1980s-esque anti-assault video at work, but their day-to-day life is safe and comfortable. Until it isn't.
Continue reading « 5 Reasons Students Never Step Foot in a Class »