Friday 08.05.20 at 7pm – Zoom Meeting – Defense vs. Sidekick with Sabine and Kalla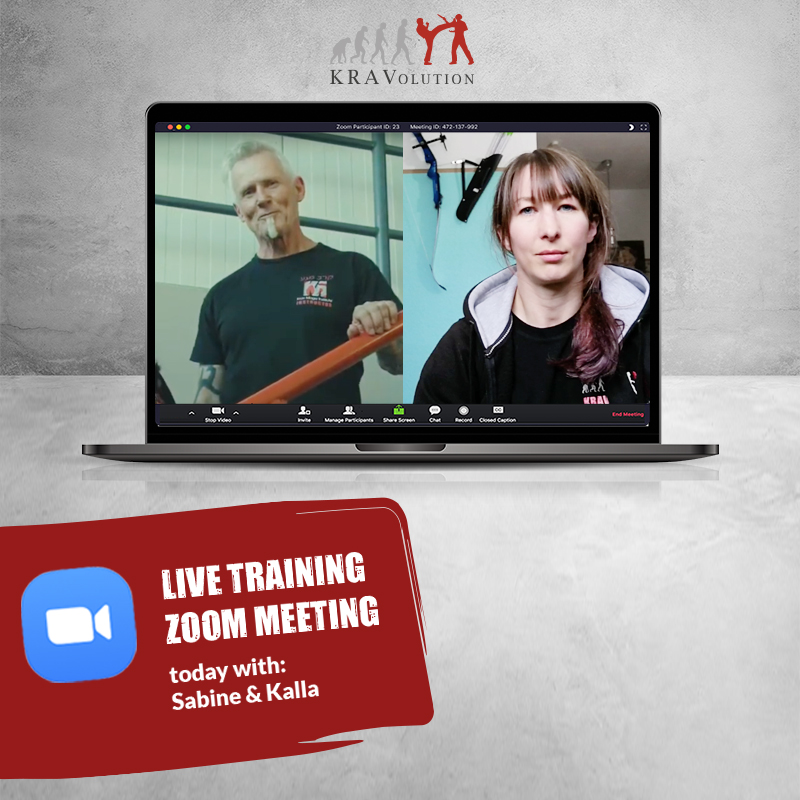 In today's Zoom Meeting at 19:00 – 20:00, Sabine and Kalla will show you the defense against the
side kick. Here you learn not only how to use it but also how to defend it!
Have fun at our Zoom Meeting!
You can find the access to the Zoom Meeting here: www.kravolution.com/webinar