Report about S.W.A.T. Instructor Course in the "Képi blanc" magazine
Short but great report about our last KRAVolution training with Jean Paul Jauffret in French Guiana – the S.W.A.T. Instructor Course – in the magazine of the French Foreign Legion the "Kepi Blanc".
We are very proud of it!
The Krav Maga CSA (Sports and Arts Club) of the 3rd Foreign Infantry Regiment organized a KRAVolution S.W.A.T Instructor Course, in order to train military as well as police instructors, from December 28, 2017 to January 3, 2018. This training focalized on teaching the know-how techniques and correct tactics to police , military units, and to the VIP / Close Protection professionals. Among these skills, the trainees notably worked on their tactical actions in conflict situations, self defense in close quarters or difficult conditions, scenarios of hostage-taking and terrorist attacks. During this occasion, the training was taught by M. Jean-Paul Jauffret, one of the most well-known experts in the discipline. Sergeant Scott Yingling, head of the CSA Krav Maga, lead the instruction of urban combat and tactical shooting.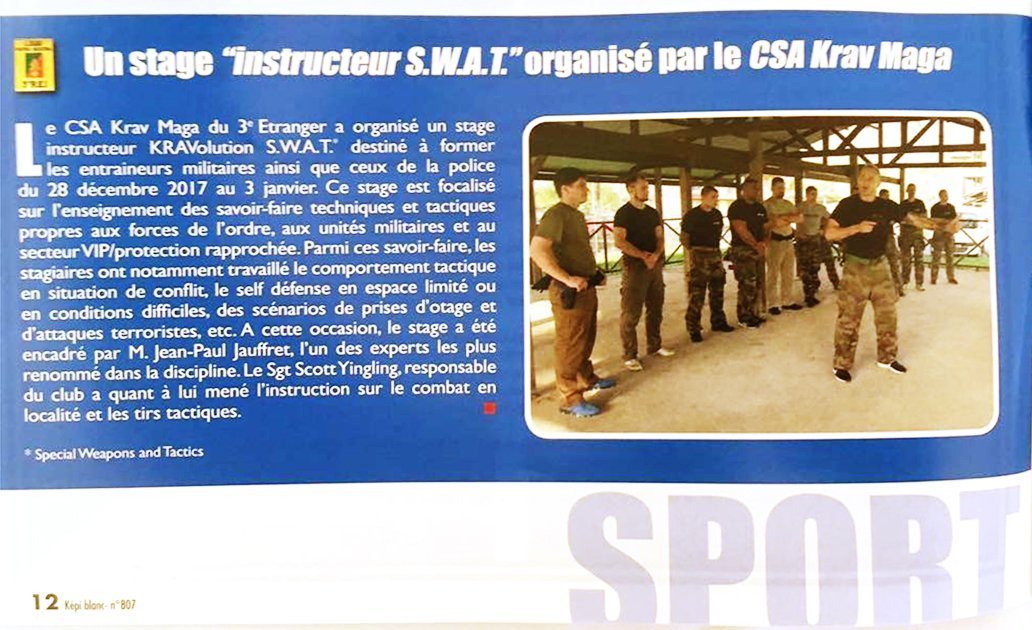 NEXT COURSE at French Foreign Legion
▸ Close Protection Instructor Course in French Guiana will take place from May 18th -28th, 2018!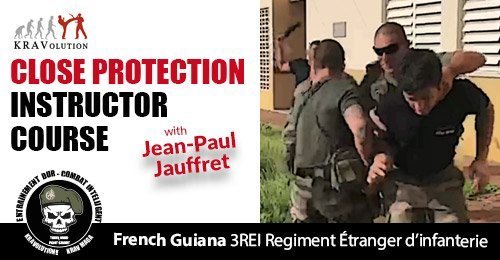 More information and registration HERE