(How to) become a Krav Maga Instructor! Upcoming Dates
KRAVolution offers the highest quality instruction of Krav Maga, using the same techniques developed and used in the Israeli Defense Forces. Our system is easy to learn, VERY effective, and teaching classes are a blast.
Have you already been training Krav Maga for a while or lots of years of Martial Arts experiences and now you are ready to undertake a responsible task and share your knowledge with others?
We want YOU as an Instructor then!
Our upcoming Instructor Courses:
AUGUST

August 04 – 11
SINGAPORE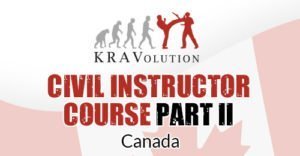 ⇥ Civil Instructor Course Part II with Jean-Paul
TICKETS/QUESTIONS: education@kravolution.com
+ + + + +
August 15th – 19th
CANADA – Summer camp
TICKETS/QUESTIONS: education@kravolution.com
+ + + + +
August 20th – 22th
CANADA
⇥ Assistant Instructor Course
TICKETS/QUESTIONS: education@kravolution.com
+ + + + +
August 24th – September 2nd
CANADA – Toronto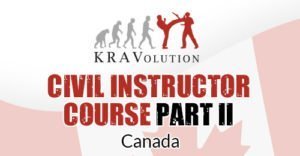 ⇥ Civil Instructor Course Part II with Jean-Paul
REGISTER HERE
---
SEPTEMBER
September 6th – 9th
GERMANY – Cologne – Krav Maga Institut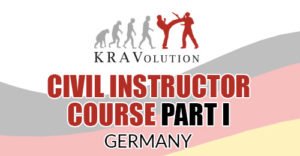 ⇥ Civil Instructor Course Part I with Jean-Paul
INFO & TICKETS
+ + + + +
September 14th – 16th
GREECE
⇥ Assistant Instructor Course
TICKETS/QUESTIONS: education@kravolution.com
+ + + + +
September 19th – 26th
USA – Loveland, Colorado – Krav Maga Loveland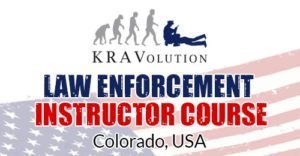 ⇥ Law Enforcement Instructor Course with Jean-Paul
INFO & REGISTRATION
+ + + + +
September 20th – 23th
GERMANY – Cologne – Krav Maga Institut
⇥ Civil Instructor Course Part II
INFO & TICKETS
+ + + + +
September 21st – 24th
URUGUAY – Punta del Este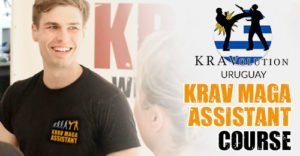 ⇥ Assistant Instructor Course with Jean-Paul
TICKETS/QUESTIONS: education@kravolution.com
---
OCTOBER
October 11th – 14th
GERMANY – Cologne – Krav Maga Institut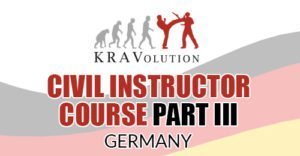 ⇥ Civil Instructor Course Part III
INFO & TICKETS
+ + + + +
October 25th – 28th
GERMANY – Cologne – Krav Maga Institut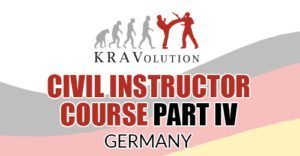 ⇥ Civil Instructor Course Part VI
INFO & TICKETS
+ + + + +
October 28th – November 4th, 2018
FRANCE – Castelnaudary – 4ème "Régiment d'Instruction de la Légion étrangère"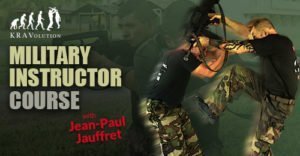 ⇥ Military Instructor Course with Jean-Paul & Stéphane
REGISTER HERE
---
NOVEMBER
November 10th – 20th
SOUTH AFRICA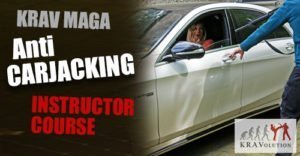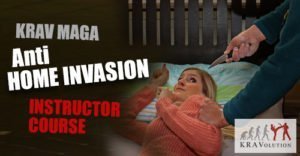 ⇥ Anti Home Invasion Instructor Course with Jean-Paul
⇥ Anti Carjacking Instructor Course with Jean-Paul
TICKETS/QUESTIONS: education@kravolution.com
---
DECEMBER
---
JANUARY 2019
January 4th – 13th
FRENCH GUIANA – 3. REI – Régiment Étranger d'infanterie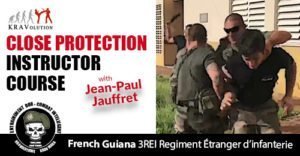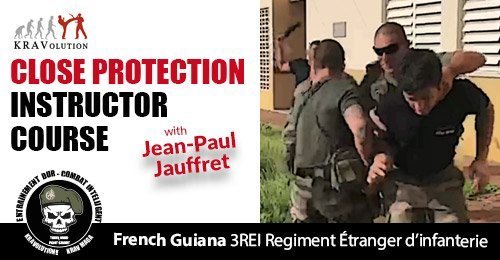 ⇥ Close Protection Instructor Course (Jean Paul Jauffret, Scott Yingling)
REGISTER HERE