Dienstag 19.05.20 um 18:00 Uhr – Raid at the Car – Push-Choke from behind at the Car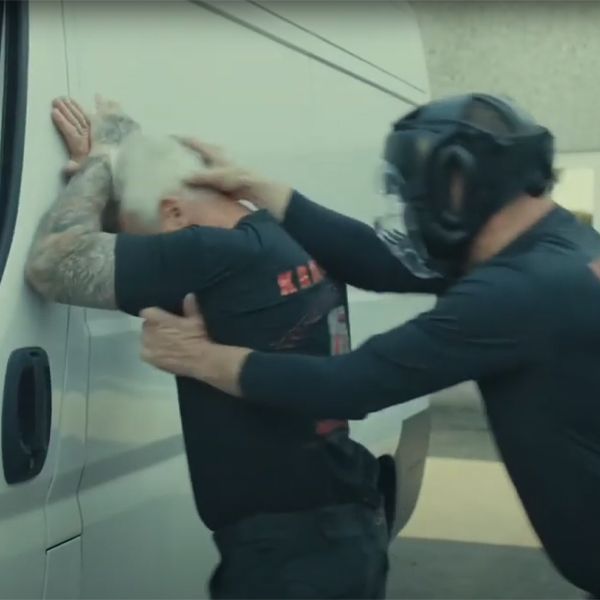 Was machst du, wenn du gerade zu deinem Auto gehst und jemand versucht deinen Kopf in dein eigenes Auto zu stoßen!
Das zeigt Dir Kalla, in Anlehnung an den dynamischen Würger von hinten, den du sonst auf der Matte trainierst,
nämlich den Choke from behind mit Push. Die Besonderheit am Auto: Da du keinen Schritt nach vorne machen kannst,
musst du dich erst abfangen. Hierzu bilden deine beiden Unterarme ein Kreuz und du schützt so dein Gesicht.
Danach drehst du dich schwungvoll mit der Hammerfist oder dem Ellbogen-Schlag und drehst den Spieß um.
Finde das ganze Video hier: www.kravolution.com/webinar