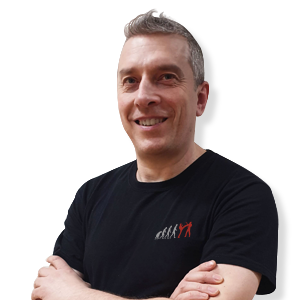 Qualifications:Civilian Krav Maga Instructor since 2015
Fighting- & Selfdefense Skills:Krav Maga since 2007
Sanda
Muay Thai
Qwan ki do
Kick Boxing
School:Elite Krav Maga Milano
Via Carroccio 13, 20123 Milano
www.elitekravmaga.it
https://facebook.com/EliteKravMagait/
https://instagram.com/EliteKravMagait/
About:
I've always had an interest in sports and martial arts, starting with Sanda, from 1992 to '94, then switch to Muay Thai, until 1997.
Searching for new fighting styles, I began studying Qwan ki do, the Sino-Vietnamese martial art, from 1998 to 2006, integrating my training with Kick Boxing training.
In 2007 I encountered Fabrizio Carro, one of the pioneers of Krav Maga in Italy, who introduced me to the fighting system and, with a constant training, helped develop my awareness and abilities.
Since then, for the following eight years, I entirely devoted my training development to Krav Maga and, in 2015, I attended the IKMF Civilian Instructor Course and became an instructor, obtaining the final certification from Jean-Paul Jauffret and Stephane Chatton.