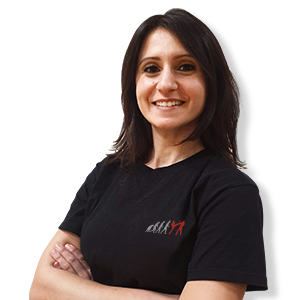 Qualifications:Civilian Krav Maga Instructor
Fighting- & Selfdefense Skills:Krav Maga since 2009
School:Elite Krav Maga Milano
Via Carroccio 13, 20123 Milano
www.elitekravmaga.it
https://facebook.com/EliteKravMagait/
https://instagram.com/EliteKravMagait/
About:
I decided to enroll in a self-defense course in 2009, following the shock caused by an assault suffered by a work colleague.
I began training with Fabrizio Carro and continued for nine years, additionally I participated in various seminars including defense against multiple attacks, bar fighting, SWAT, and third-person defense.
In 2018 I participated in the IKMF Civil Instructors Course, held by Israel Tamir and Tamir Gilad, and obtained the certification, passing the final examination with full marks.