Back
Panagiotis Iakovou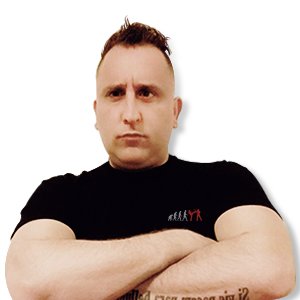 Qualifications:Civilian  Krav Maga Instructor
Kids Krav Maga Instructor
Women's Self-Defense Instructor
Military Instructor
VIP Protection Instructor
Fighting- & Selfdefense Skills:Taekwondo,6 Dan
K1 Kickboxing
MMA
Krav Maga since 2008
About:
My long journey in martial arts began when I was only 9 years old with taekwondo. As an athlete, I was a Cypriot champion and was awarded at the European and World Championships. I have a black belt of 6 dances, and as a taekwondo coach, I belong to the Cyprus Taekwondo Federation, the largest member of the WTF.
My knowledge of Krav Maga was accidental when I went to Israel to shoot 12 years ago. Since then, I have faithfully served him as a student and certified teacher for civilians – women – children – VIP – army. I was the first to introduce Krav Maga in Cyprus and I am an IKMF E1 level instructor. Over the past 10 years, I have been Director of IKMF Cyprus and Lead Instructor with many successful seminars, courses and other events.
In recent years, alongside Krav Maga, I have coached K1, kick boxing and MMA and am a member of the Cyprus Mixed Martial Arts Federation (CMMAF).
Today, I am a proud member of KRAVolution, a new and growing organization with impeccable partners and a good quality Krav Maga, which not only stays in the program but makes you think outside the box to prepare yourself physically and mentally to manage risk directly in all circumstances.
My goal and promise are my experience and knowledge to help people and make them better.