Back
Kirk Taylor

State Manager – Texas (USA)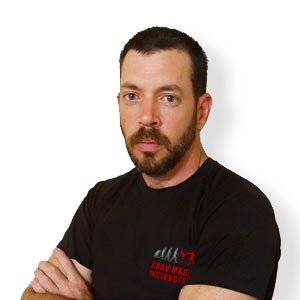 Qualifications:Civilian Krav Maga Instructor
Women's Krav Maga Instructor "Stay Away"
Krav Maga Tactical Pistol Instructor
Krav Maga Tactical Rifle Instructor
Close Protection Instructor VIP Bronze / Silver IKMF Courses completed:
40 hour weapons course
40 hour active shooter course
5 day tactical shooting course
3 day tactical shooting course
Fighting- & Selfdefense Skills:Krav Maga since 2010
School:Keller Self Defense
5824 Kroger Drive
Fort Worth TX 76244
Home
http://facebook.com
About:
I had some previous martial arts experience when I was young but I never felt like it would really help me, I found a Krav Maga school close by and took a free class and from day one I realized it was different than what I had done before and everything made sense to me. I started taking Krav Maga, then I figured out I was good at it and I loved it so I became an instructor. After becoming an instructor, I ventured into Israeli Tactical Shooting and I was amazed at how well Krav Maga and shooting go together. It is a complete system and both the armed and unarmed combat work so similar, everything feels natural to me. Living in America there are a lot of active shooter concerns, I decided to share my knowledge and pass on a combination of Krav Maga and tactical shooting to as many people as I can. The more people I can teach, the safer the community will be.