Back
Christopher Berthaud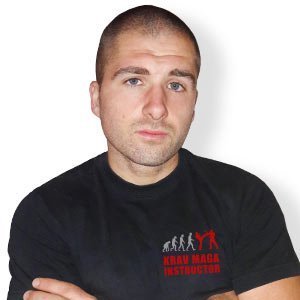 Qualifications:Civilian Krav Maga Instructor (G4)
Military Krav Maga Instructor
S.W.A.T.Instructor
BP-JEPS
Grappling Monitor
Fighting- & Selfdefense Skills:Krav Maga since 2013
Brazilian Jiu-Jitsu
Savate
School:I will be opening a club in 2018.
I'm currently training groups in Bellegardien and in Gex.
About:
I met Megan and Jean-Paul when I left the army in 2013 (after 8 years of service including 5 with airborne troops). I train and teach Krav Maga because for me it is the most effective system and closest to reality. Easy to learn and practice.