Back
Arnaud Darguesse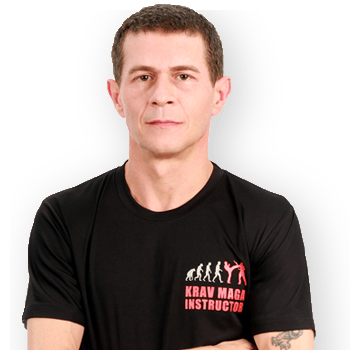 Qualifications:Civilian Krav Maga Instructor
3rd Party Protection for you & your Love ones with Megan Cohen Berkman
Fighting- & Selfdefense Skills:Judo
Full Contact / Kick boxing
Krav Maga since 2013
School:KRAV MAGA BANGKOK
11th Military Police Battalion
1/1-5/80 Yothi Alley, Thung Phaya Thai, Ratchathewi, Bangkok 10400
THAILAND
Web:
www.kravmagabangkok.net
FB:
facebook.com/KravMagaBangkok/
FB:
facebook.com/Kravolution.Thailand/
G+:
plus.google.com/105813883519821679226
About:
Arnaud had experiences in martial arts in his youth: Judo, Kick boxing and Full contact, he was a rock climber & snowboarder, he's used to challenge.
He relocates to Thailand 17 years ago, tried Muay Thai, but it's later that he starts Krav Maga working closely with a Krav Maga Instructor as office colleagues.
Few years later he took over Krav Maga Bangkok school and achieved KRAVolution CIC and obtained his krav maga civilian instructor license.
Krav Maga is efficient because of the relative simplicity of the techniques combined with natural reflexes and based on Krav Maga principals, and the continuous development and evolution by the KRAVolution team around the world.
As a professional Krav Maga Instructor. Every day is a journey, and the journey's yet to begin. There is always more to learn and improve, technically and physically as well as knowledge and teaching skills.
He's goal as instructor, is to prepare his students and teach them the importance of 'Situational Awareness', nonviolent conflict resolution strategies, and when it comes to violence to use their fears as aggression and never giving up and to prepare them for the brutal reality of violence. "So that one may walk in peace"
Pictures